Appliance tip of the week.
Washing Machine Helps and TipsQ
- My washer seems to keep filling with water, the water keeps coming in the washer and going out the drain without the washer motor running.
A
- This often is a drain hose that is too low or a drain hose that has been pushed too far down inside the stand pipe....the water is actually siphoning out of the washer. Do not "seal" the drain hose to the house plumbing pipe, this will also allow the water to be siphoned out.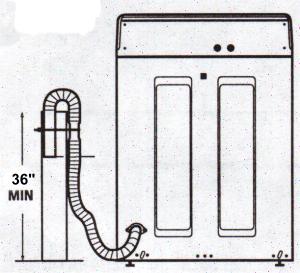 Q
- My washer keeps moving around on the floor, is there any simple things that I can check ?
A
- Yes, there is...The legs on the washer are adjustable, the rear legs are often ( not always ) self adjusting, make sure the legs are not stuck and that they can move freely. But the front legs can screw in and out to move the washer depending on the floor the washer is sitting on. Make sure the washer is as low to the floor as possible. When the legs are screwed out too far the washer becomes wobbly. Often on the metal style legs there are lock nuts that can be tightened to secure the legs so they don't move on you. washers where really meant to sit on a cement floor, if your washer is on a wooden floor look carefully at the strength of the floor. If the floor is moving up and down when the washer is running, the floor may not be strong enough to support the washers weight. Most main floor laundry rooms floors are nailed down, the sub-floor is more secure if the sub-floor has been screwed down. Sometimes extra support may have to be added under the flooring to add some strength.
Q
- My washer will not fill with cold water
A
- More often than not, this is a bad fill valve. Please see the
filling section
.
Q
- My washer will not fill with hot water
A
- More often than not, this is a bad fill valve. Please see the
filling section
.
Q
- My washer fills slowly with water, what can I do ?
A
- Two things could be your problem...
1) - sometimes the screens in the fill valve or inside the ends of the fill hose get clogged up...use a tooth brush to clean them out. Don't forget to shut off the water first before removing the hoses to check for this.
2) - The fill valve itself may not be opening fully = time for a new fill valve.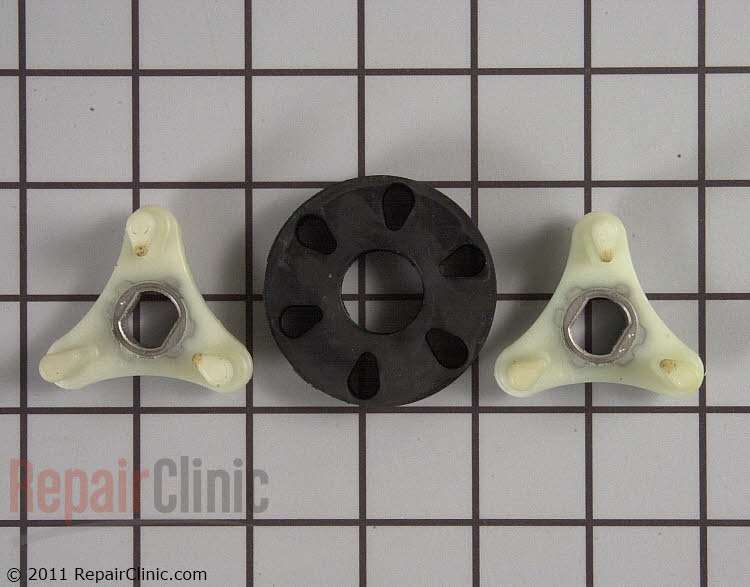 Washing machine parts like the motor coupler
Washing Machine Parts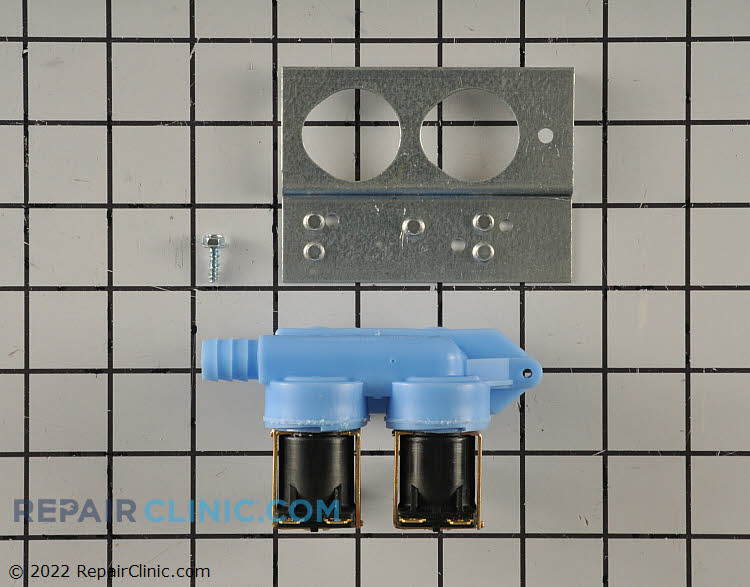 Washing machine water inlet valve kit with bracket
---
Popular links...
Find appliance parts, lawn & garden equipment parts, heating & cooling parts and more from the top brands in the industry here.
Finding the Right Appliance Parts At the Right Price Just Got Easier From AppliancePartPros
jeff.